Montessori Research & Development (MRD) develops and produces Montessori curriculum materials and teaching manuals. First Knowledge provides these materials and manuals in digital format.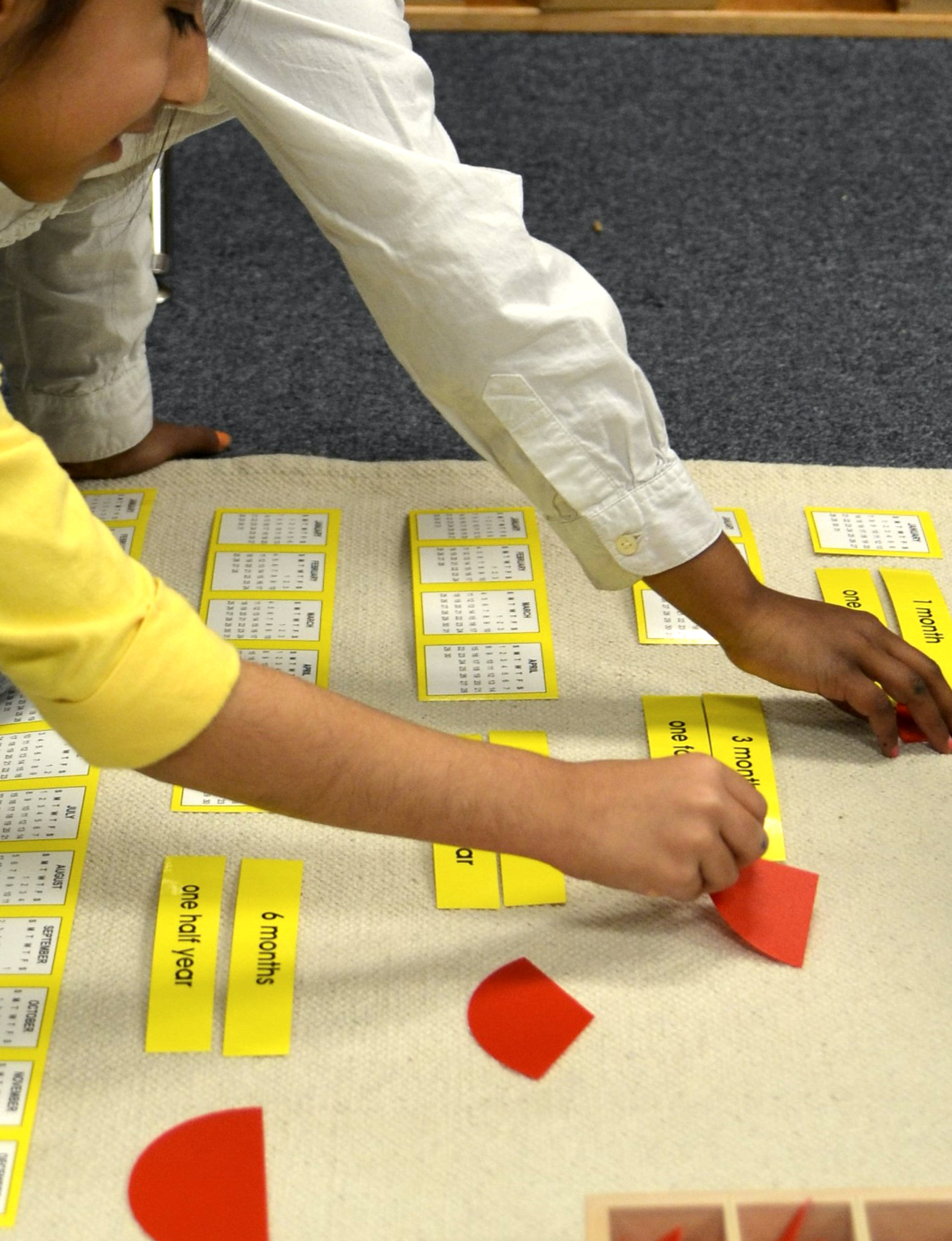 Founded in 1980
Dr. Pamela Rigg (then Pamela Lanaro) founded Montessori RD in 1980 in response to an identified need for existing Montessori elementary materials to be updated and reflective of current research in the sciences. We continue to uphold that aim by committing ourselves to continual review and revision of our manuals and materials. Today, our teacher manuals and materials are used in Montessori schools and teacher training programs in the United States and internationally.
Research is a Key
Research, in a broader sense, also informs the development of our non-scientific materials. For example, before we introduced our Green Series in 2008, we evaluated all possible ways to structure the phonograms. Creating the right structure for organizing information is central to our development philosophy. MRD continues to grow with the Montessori community, creating materials to address the needs of Montessori teachers and children and launching our innovative learning hub here at MRD Online. We always welcome suggestions for new materials or comments on ones we have already made!
Our Team
Meet the researchers, developers, and creators of our materials and manuals.
Pamela Rigg
Dr. Pamela Zell Rigg received her AMS Early Childhood Teacher Credential in 1967 and subsequently earned her AMS Elementary and Infant and Toddler credentials. Dr. Rigg's degrees include a BA In English Literature and an MA in Early Childhood Education from New York University. Additionally, she has an MA in Educational Psychology from the University of Arizona.
Linda Aaquist
Linda Aaquist holds a B.S. and AMS Early Childhood, Elementary I and Elementary II Teacher Credential. She has taught in Montessori classrooms for over 30 years and brings her passion and expertise in science to the Biology, Botany, Chemistry, Functional Geography, Physics and Zoology.
Judy Bauerlein
Judy Bauerlein holds an M.Ed. and AMS Early Childhood, Elementary I and Elementary II Teacher Credential.
Virginia Fleege
Dr. Virginia Fleege founded the Midwest Montessori Teacher Training Center in Evanston, Illinois, with her husband, Dr. Urban Fleege, in 1965.
Virginia Varga
Virginia Varga, Ph.D. is founder and former Director of Gloria Dei Montessori School in Dayton, OH. Ginny is an internationally known Infant and Toddler specialist.
Jane Wechlser
Jane Wechlser holds an M.A. and an AMS Early Childhood, Elementary I and Elementary II Teacher Credential. She founded The Montessori Family Schools in the Berkeley
Are you interested in learning more about our physical materials and manuals?