Our Early Childhood Roadmap
Everything You Need to Start Your Home Montessori Program 
MRD's Roadmap is a three-year calendar of sequential lessons for children ages 3-6 based on pedagogy culled from Montessori experts and home school veterans. Ours is the first online curriculum planner to link instructional content to each lesson. This means you won't just know what to teach, you'll know how to teach. With Roadmap, you won't have to search any further for curriculum plans, instructional content, or activity guides.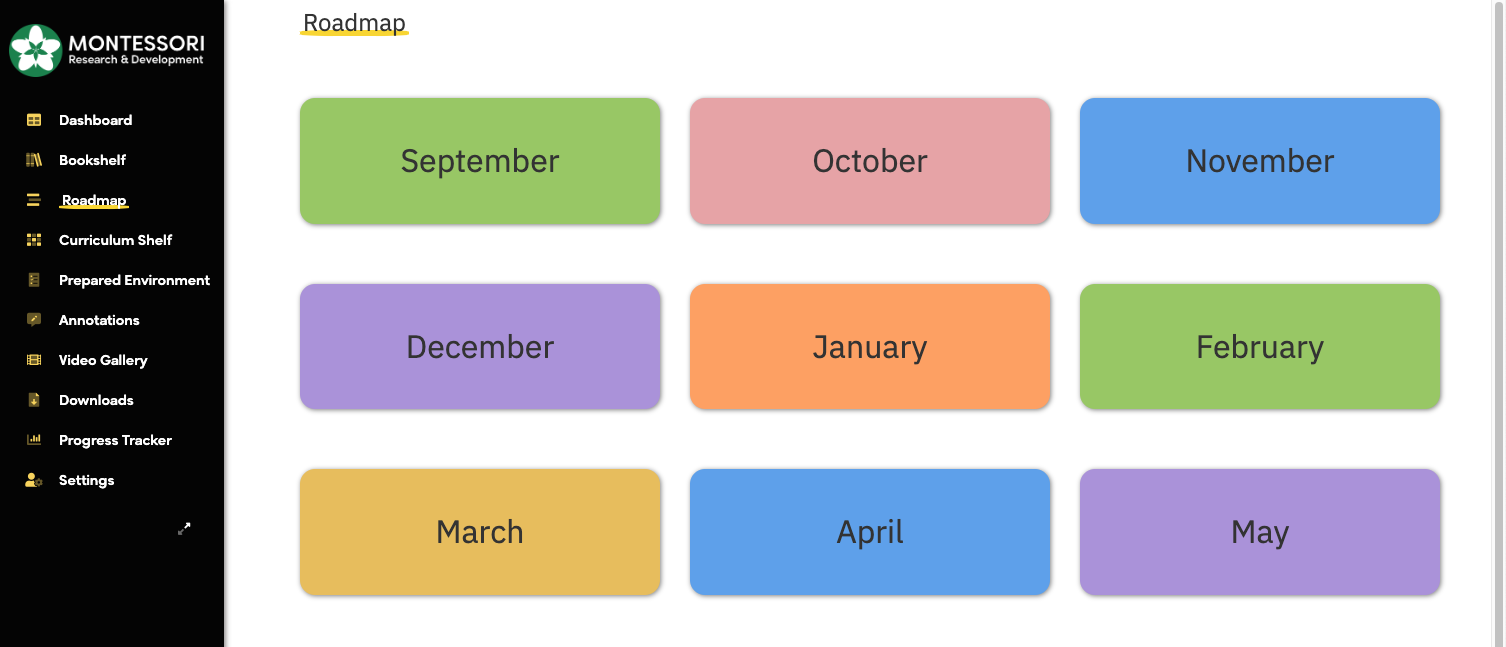 Roadmap presents nine months of lessons for three age groups (3-4, 4-5, 5-6) broken out by subject. Each lesson contains precise step-by-step instructions from the teacher manuals MRD has produced for more than 40 years. Within minutes, you'll have the knowledge you need to provide authentic Montessori hands-on learning for your child. 
The best part about Roadmap is that it's flexible. Choose a starting point that fits your child's prior knowledge and developmental stage, and follow the plan from there. Pick and choose how many lessons to provide each week according to your family's time and interest.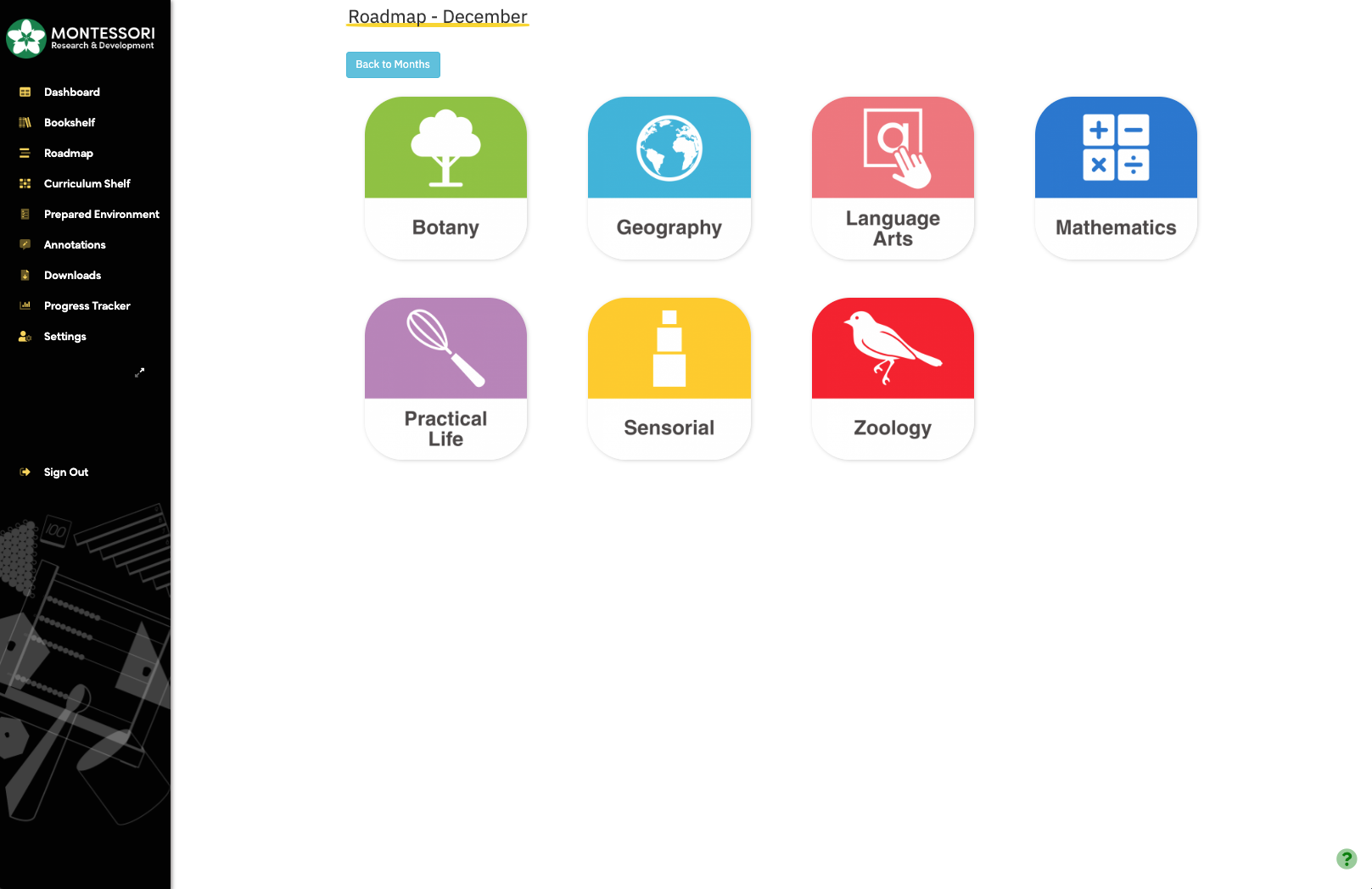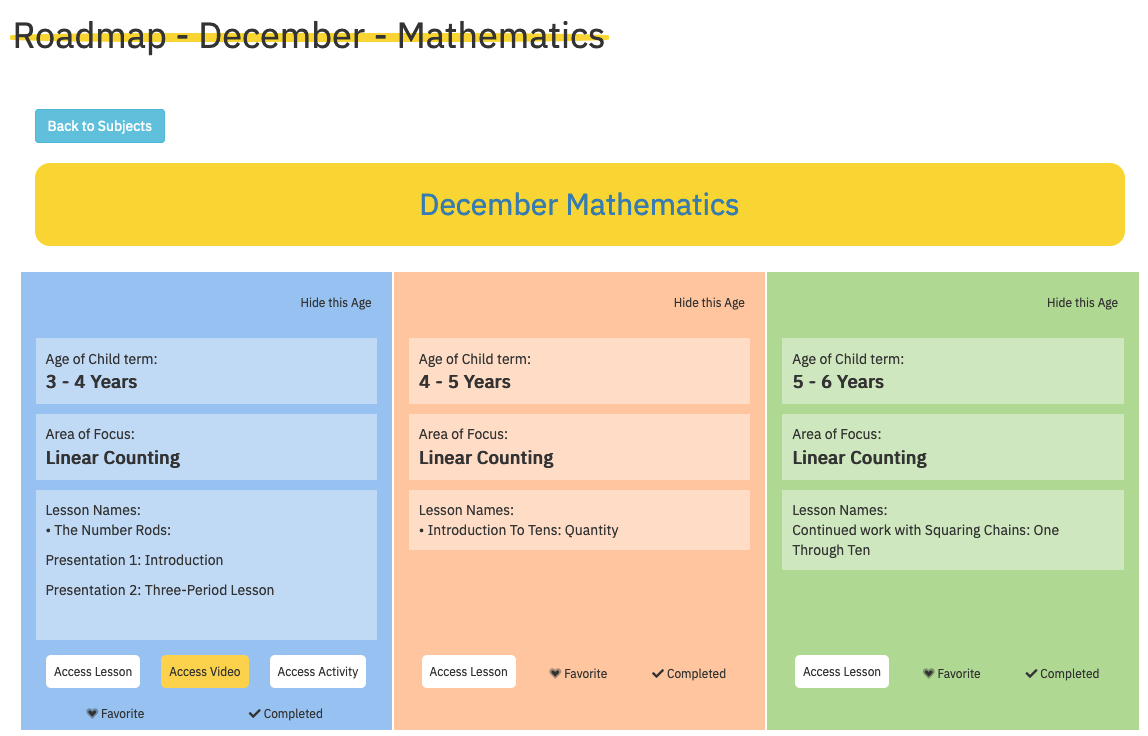 We released new editions of our Early Childhood Manuals in 2022, featuring updated content and a new layout that's more visually appealing and easy to understand. Online manuals also include instructional videos and, when available, links to online activities (must be purchased separately).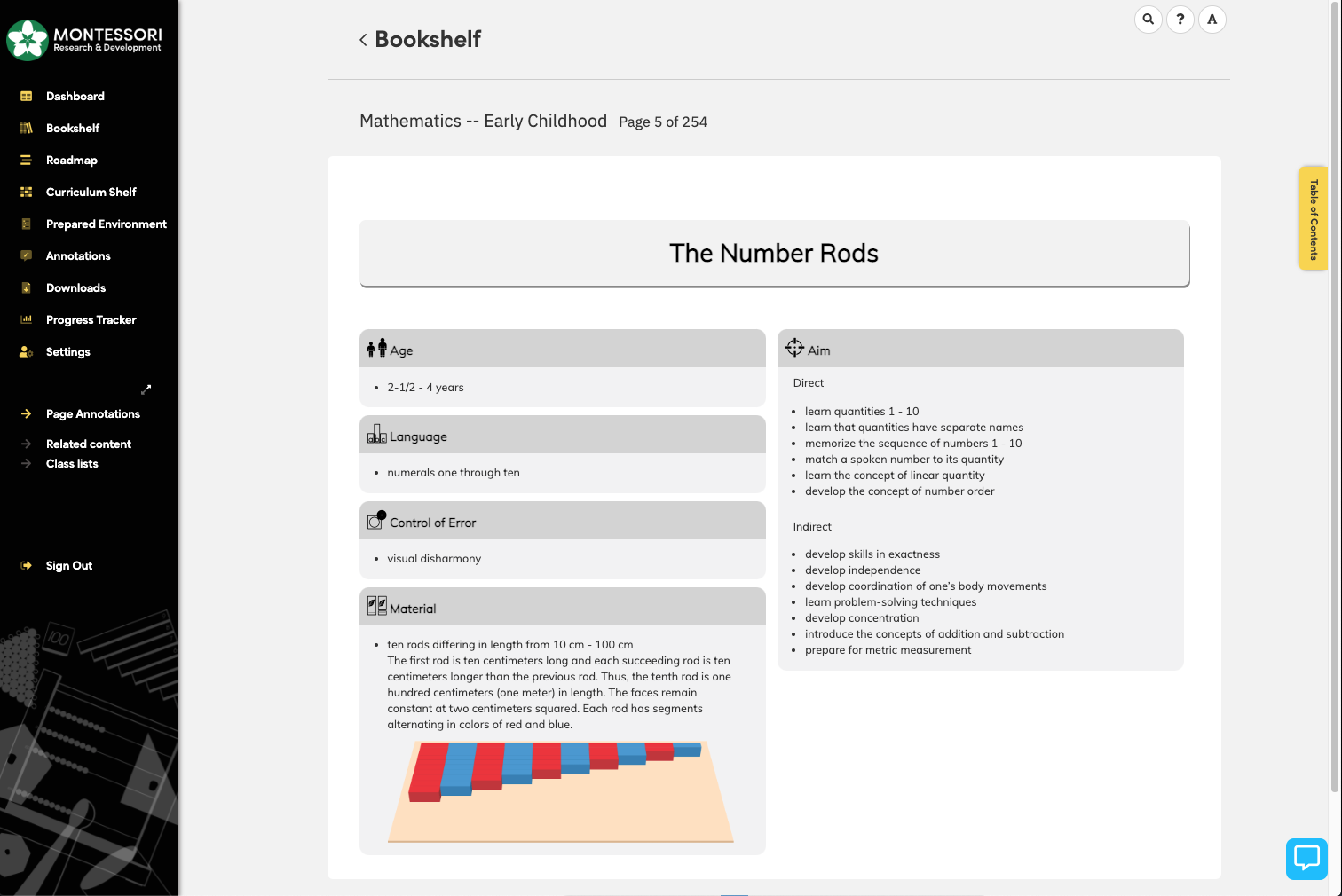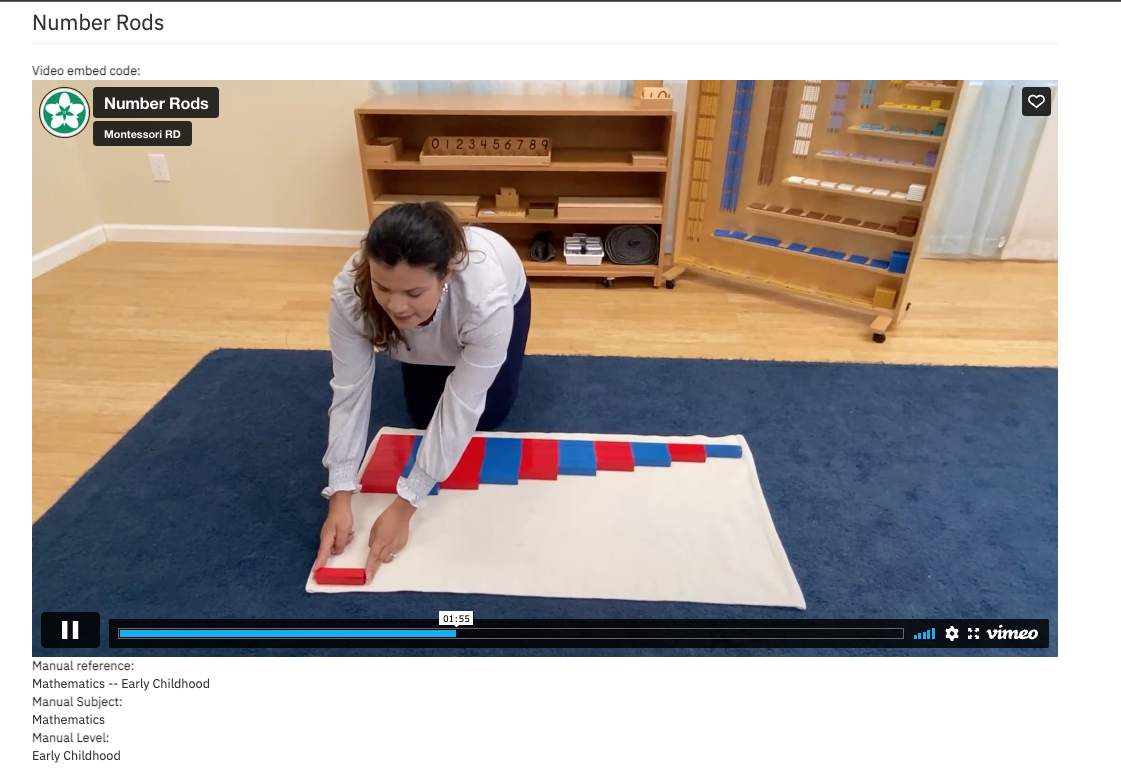 If you're about to embark on teaching your child using the Montessori method, look no further for a how-to guide. We've made it easy to provide authentic Montessori lessons at a pace that works for your family. 
Roadmap is included in the three-year online manuals membership at MRD Online. For just $290, you'll receive three years of complete Montessori education instruction. Access to online activities must be purchased separately.