Children can now engage with Montessori learning at home, at school, or on the go through MRD Online's digital activities. The full Montessori curriculum, from the classic early childhood wooden materials to the elementary three-part card nomenclature can be accessed from anywhere, at any time.  MRD Online offers thousands of lessons across more than 10 subjects, for children ages 2-10. 
If you are a parent teaching your child (between ages 3-6) at home, no need to worry about how to integrate MRD Online into your home program. Our Early Childhood curriculum planning tool Roadmap provides a calendar of sequential lessons for both hands-on and digital learning. 
If you are a school administrator, contact us to learn about our tools for schools, including student progress trackers, classroom assignments, and more.
Naming
Each concept is introduced to the child aurally and visually.
Recognizing
The child manipulates the material in stages until they have mastered the concept. Errors are corrected in real time throughout the lesson.
Remembering
The child is asked to name each object in the lesson before proceeding to the next concept.
The three-step, interactive process ensures that your student benefits from self-directed learning and engagement with the material. Keep reading to view demonstrations of our innovative approach to online learning.
Interactive Video Lessons
The interactive video lesson first presents the child with several words and images, each highlighting the relevant parts along with the nomenclature. Then the child is asked to identify the images on the screen.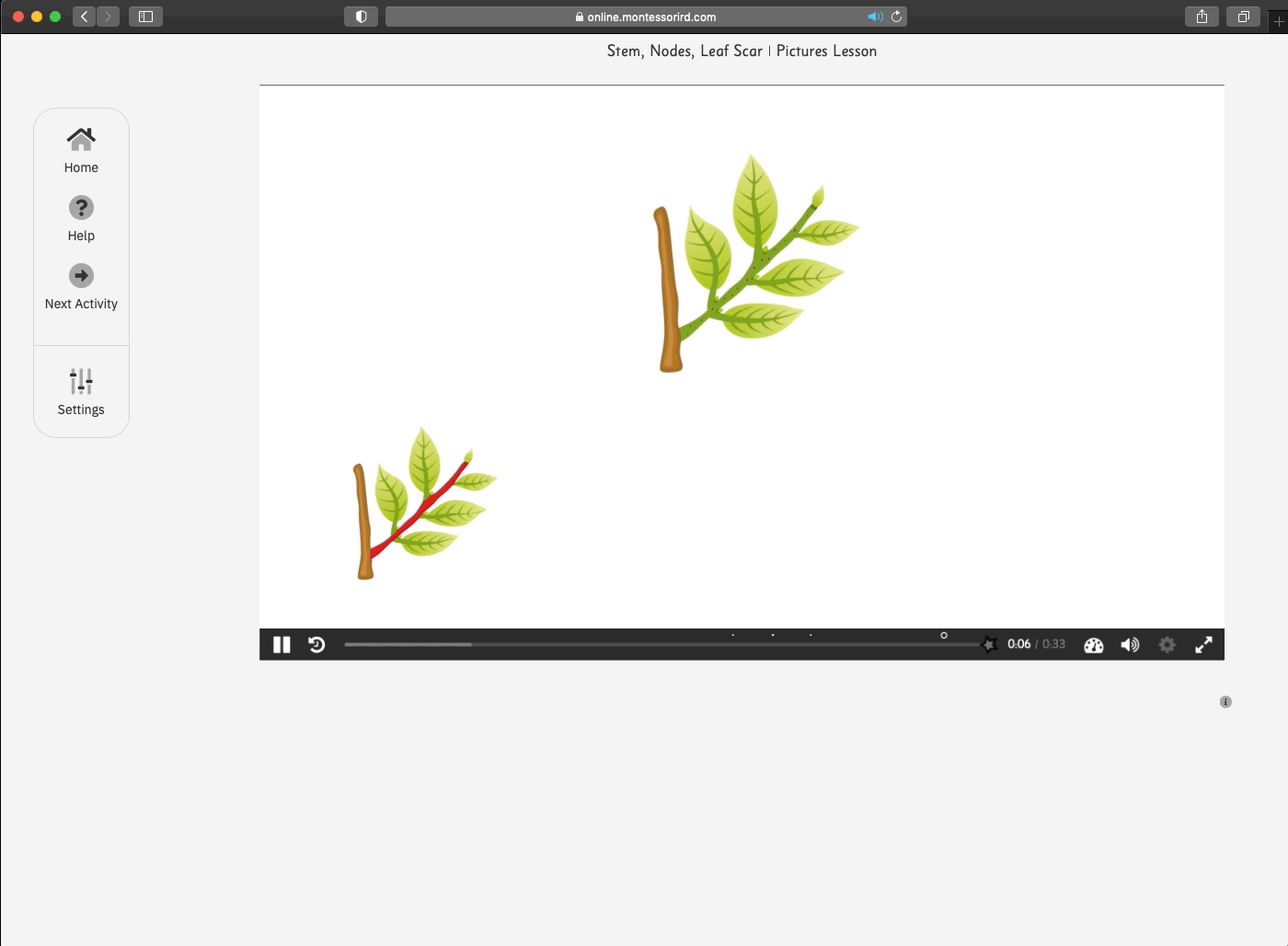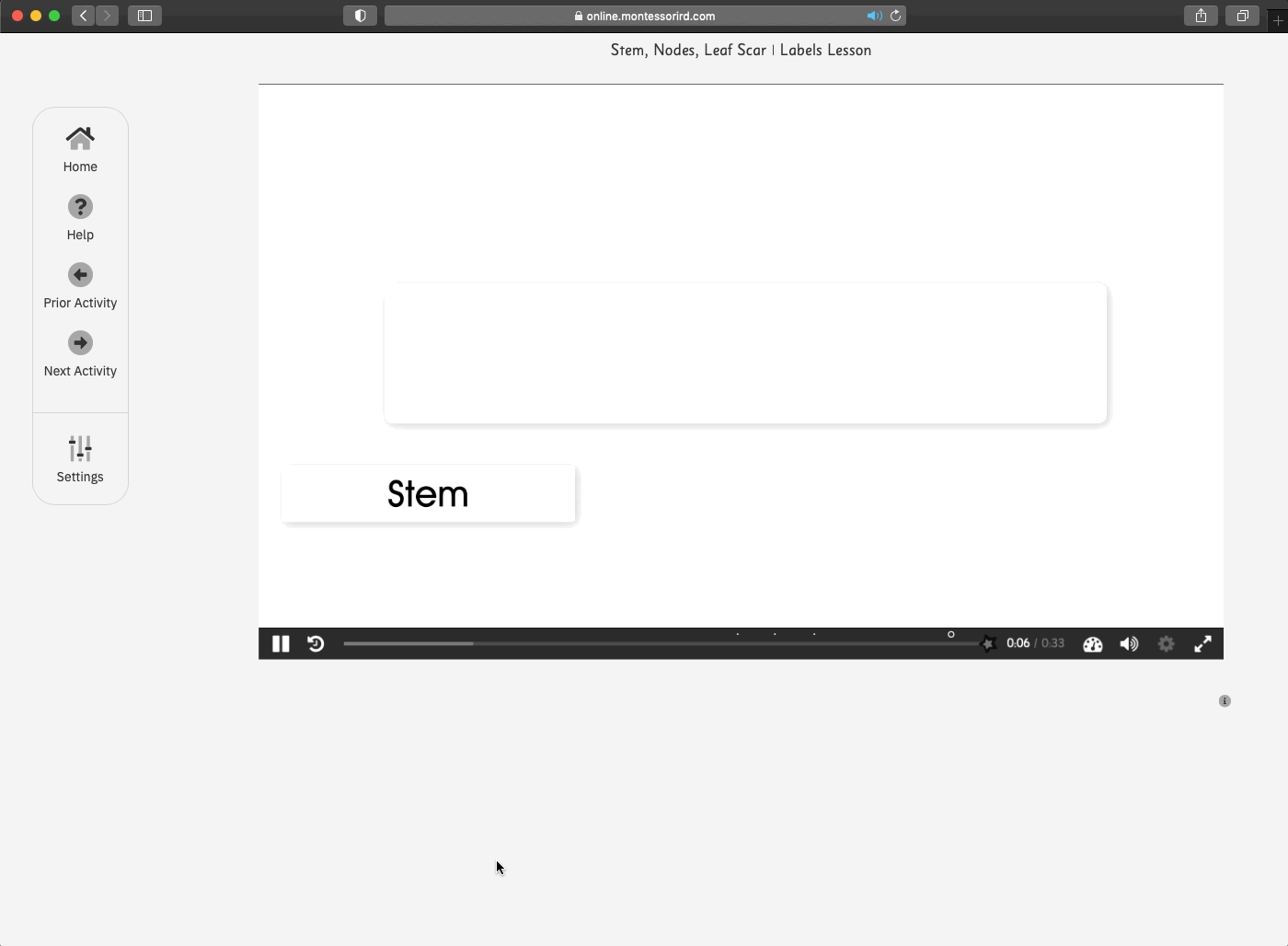 Three-Part Cards Activities
Our digital three-part cards reproduce the traditional three-part card activity – but with an added control for error. As the child moves through each concept, they receive immediate feedback both visually and aurally. Incorrect answers must be corrected before a lesson can be completed. An audio cue on each card can be employed to reinforce understanding.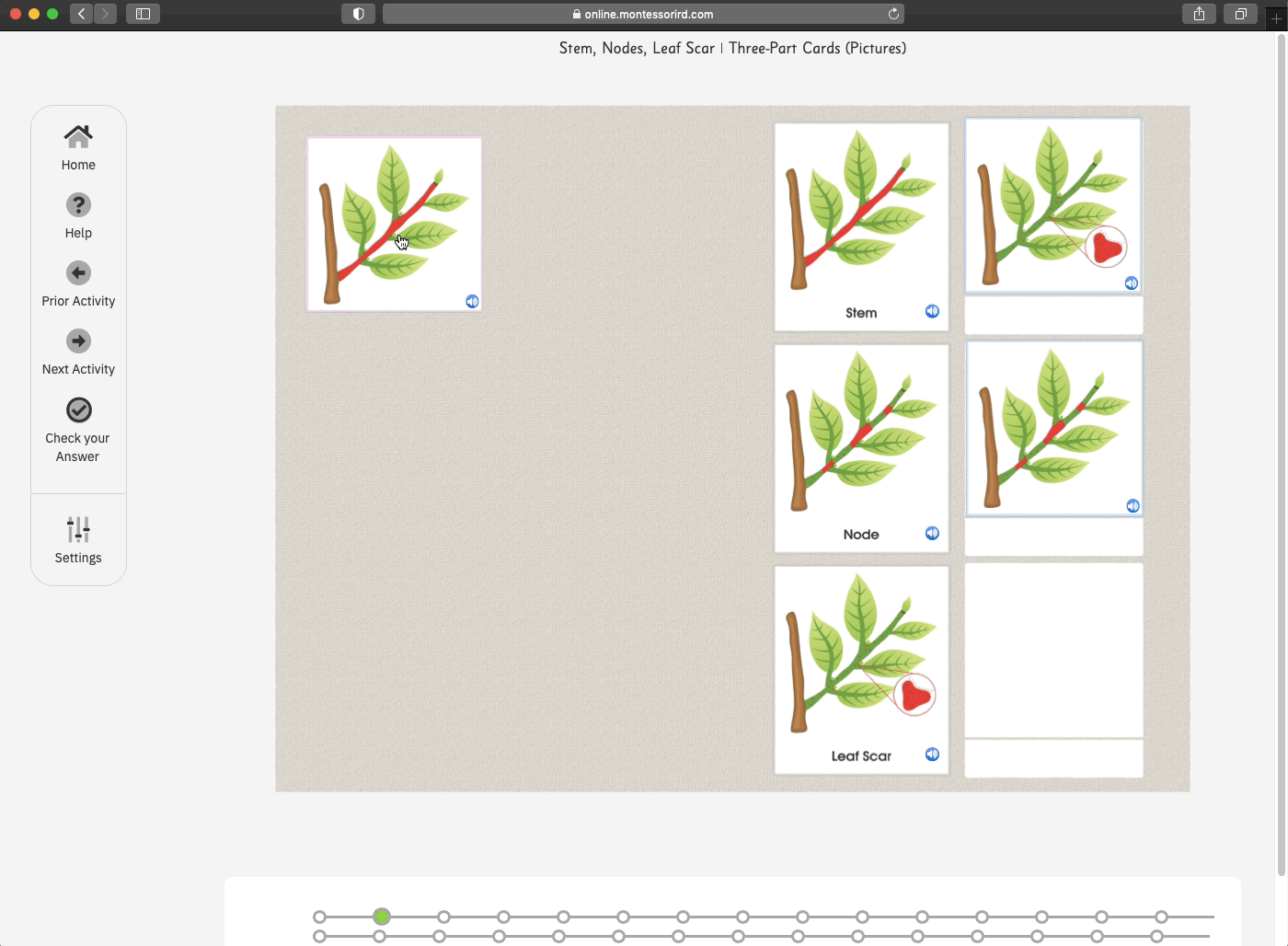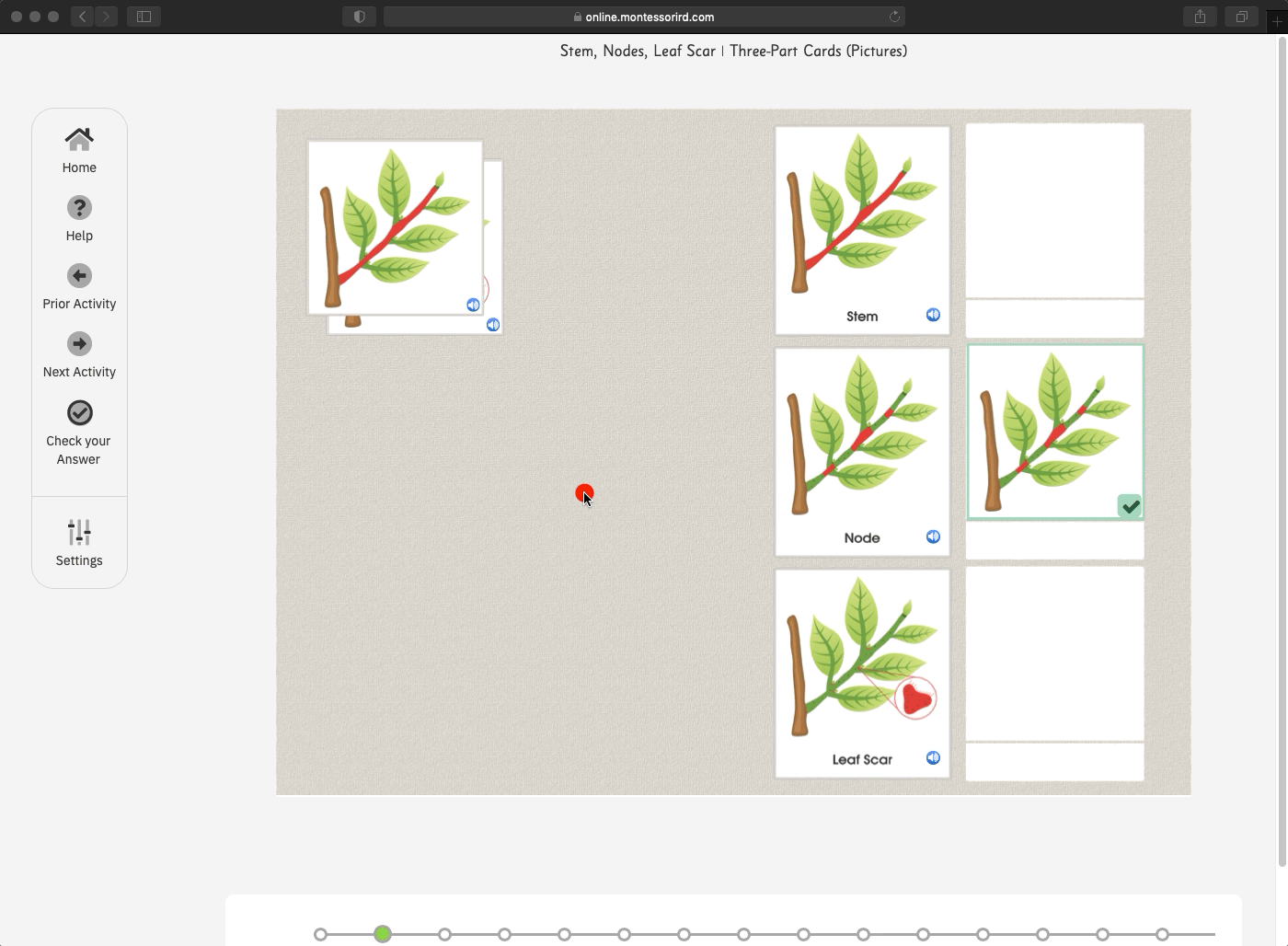 Additional Activities Further Reinforce Learning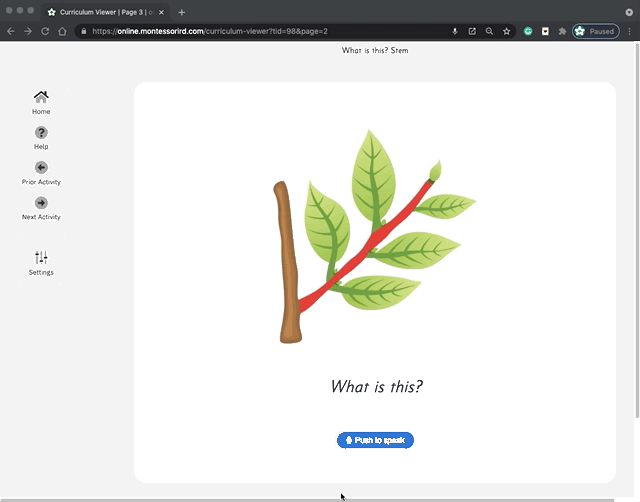 voice recognition activities*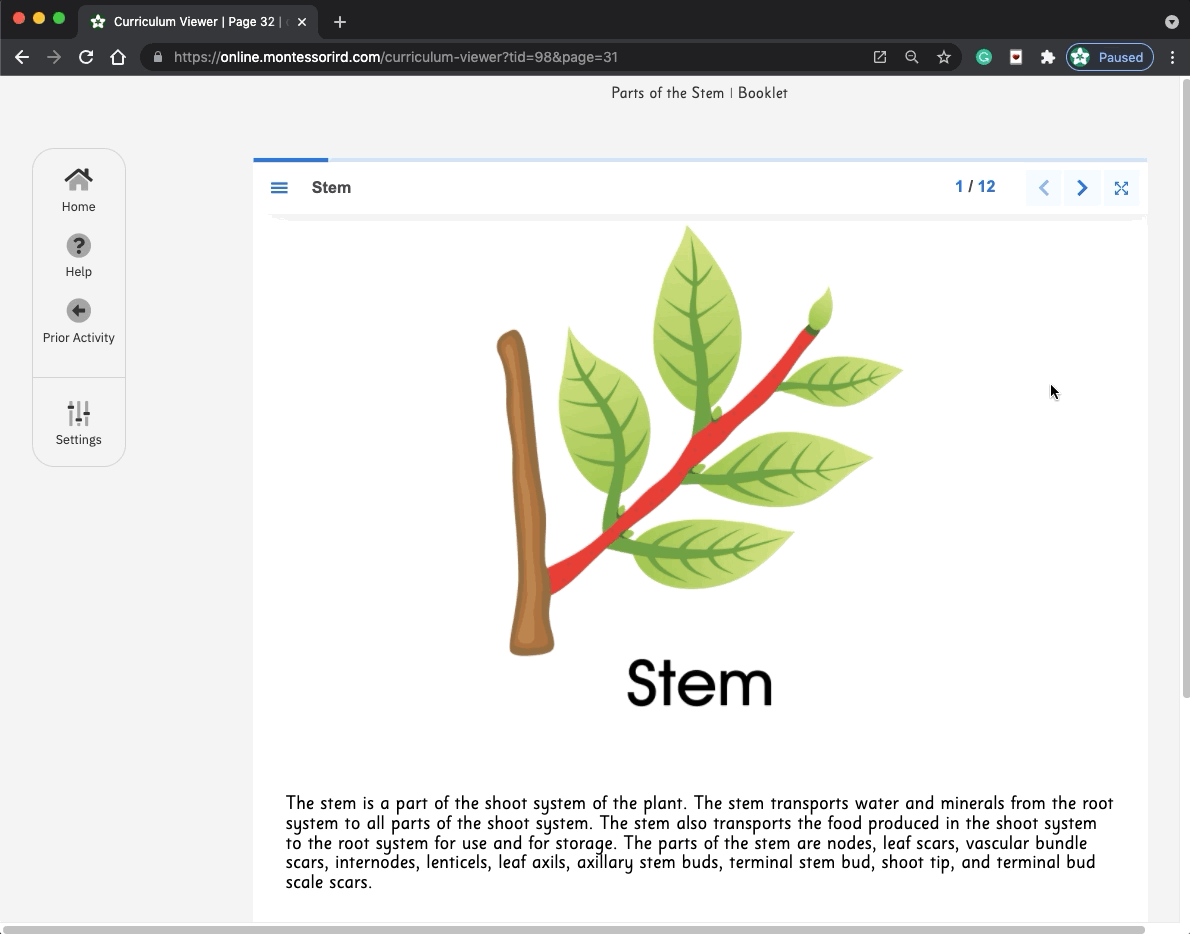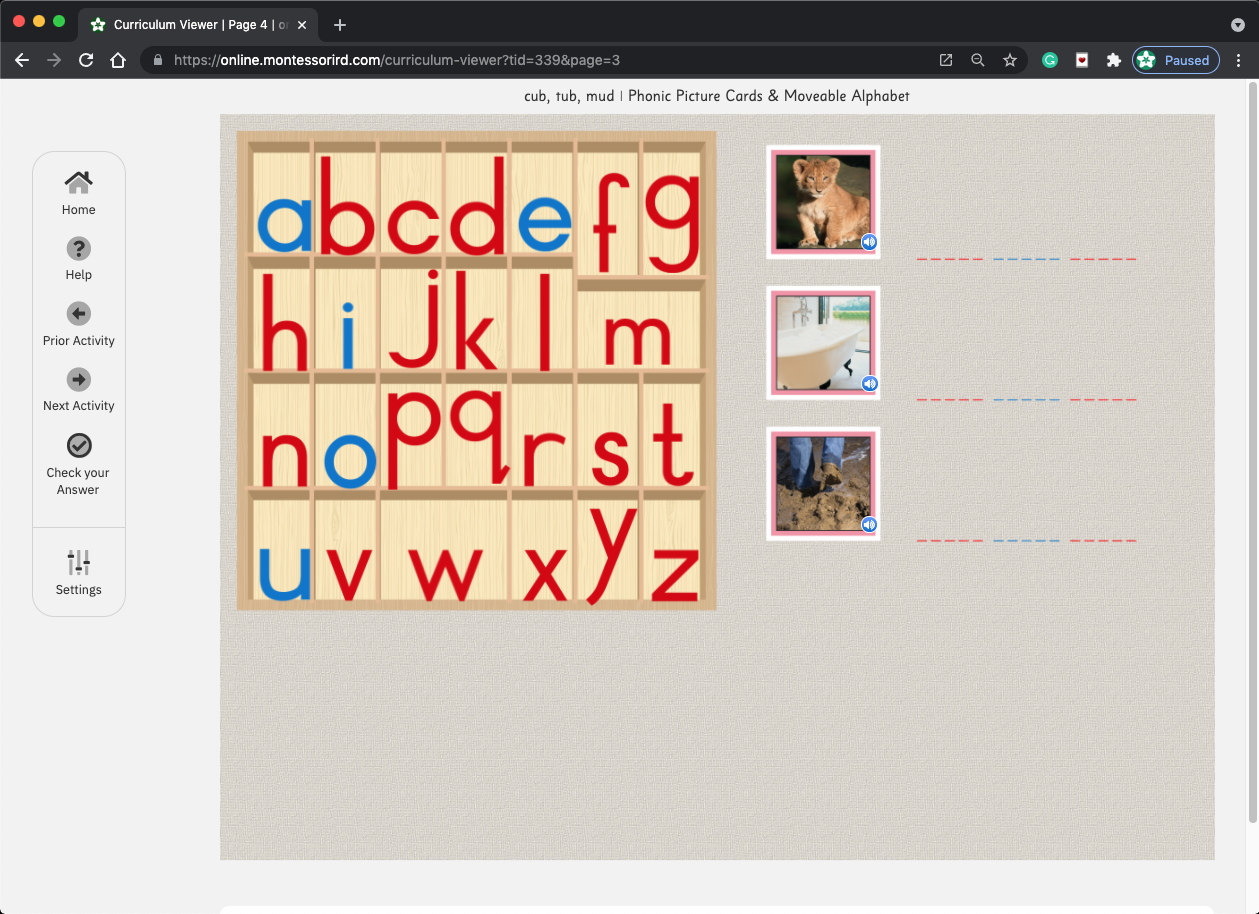 watch our introductory video below
*Our speech recognition activities depend on open source software and have the same limitations as other speech recognition apps on the market. Have you ever have troubles asking Siri for something? Only certain mobile devices allow for browser speech recognition. Speech recognition activities are best when used on computers and laptops using a Google Chrome  browser.